Overview
Fighting breast cancer can be a physical and emotional roller coaster. As specialists in this field we understand our patients' multi-faceted needs on any given day and have found that a personalized approach gives patients an advantage. Modern technology helps us a great deal, but so does our compassion.
Coordinated Cancer Treatment
Our team understands that a well-coordinated treatment plan is beneficial for our patients. Follow the link below to learn more.
Read case study summary
Related CRH Blog Posts
Mar 18, 2016
Could Fish Reduce Your Breast Cancer Risk?
Eating about 8 ounces of seafood a week can reduce the risk for heart disease in both men and women. A recent study suggests women may also reap breast cancer-fighting benefits.
Full story
Feb 26, 2016
We've Come a Long Way Against Breast Cancer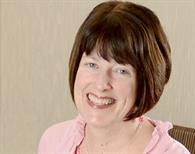 By Deana Tuell, Breast Health Center Manager and Breast Health Navigator
For women like me — women who lost young mothers to breast cancer back in the early 1980s, years seemed to go by as we mapped out breast cancer risks without much new information surfacing. But today, we are learning and seeing more.
Full story
OCT 15, 2015
Video: Jan's Story
Jan Matchette, Columbus resident and longtime high school cross country coach, shares her experience about going through breast cancer treatment with the Breast Health Center at Columbus Regional Health.
Full story
Our Breast Health Doctors
40
age women are encouraged to begin having annual mammograms